You can connect your Android devices to wifi two different ways, by Device Setup Window or Diagnostic Screen.
Option 1: Device Setup Window
Connect your Android Media Player to a display using the HDMI cable.
Connect your Android Media Player to power using the power adapter. If updating your wifi, restart your device. The device setup window opens. If it does not, you can use the device remote or touch to select the gear icon in the lower left corner of the UPshow loading screen.
Connecting to the Wireless Network
When you connect your Android Media Player to power, the

Edit Wifi

window opens automatically, allowing you to select your Wi-Fi network. If the window does not open automatically, select the

Edit WiFi

button using the remote.
Using the remote, select the Wi-Fi network you want to connect to.
If your Wi-Fi network is secured, you'll be prompted you to enter the network's password. Enter the password in the field and then select

Add.
Once the android media player connects to your Wi-Fi network, a green checkmark appears next to the network name, confirming that your device has connected.
To finish the setup process, your device will confirm that the latest version of the player are installed. Once the latest versions are confirmed, green checkmarks appear next to Control and Player.
After you have finished setting up the device, your UPshow content will launch automatically.
Option 2: Diagnostic Screen
Make sure your device is powered on.
To initiate the diagnostics screen, on the remote press the Home button and the number 1397 in that order.
Select the Edit Wifi button towards the bottom of the Diagnostics screen.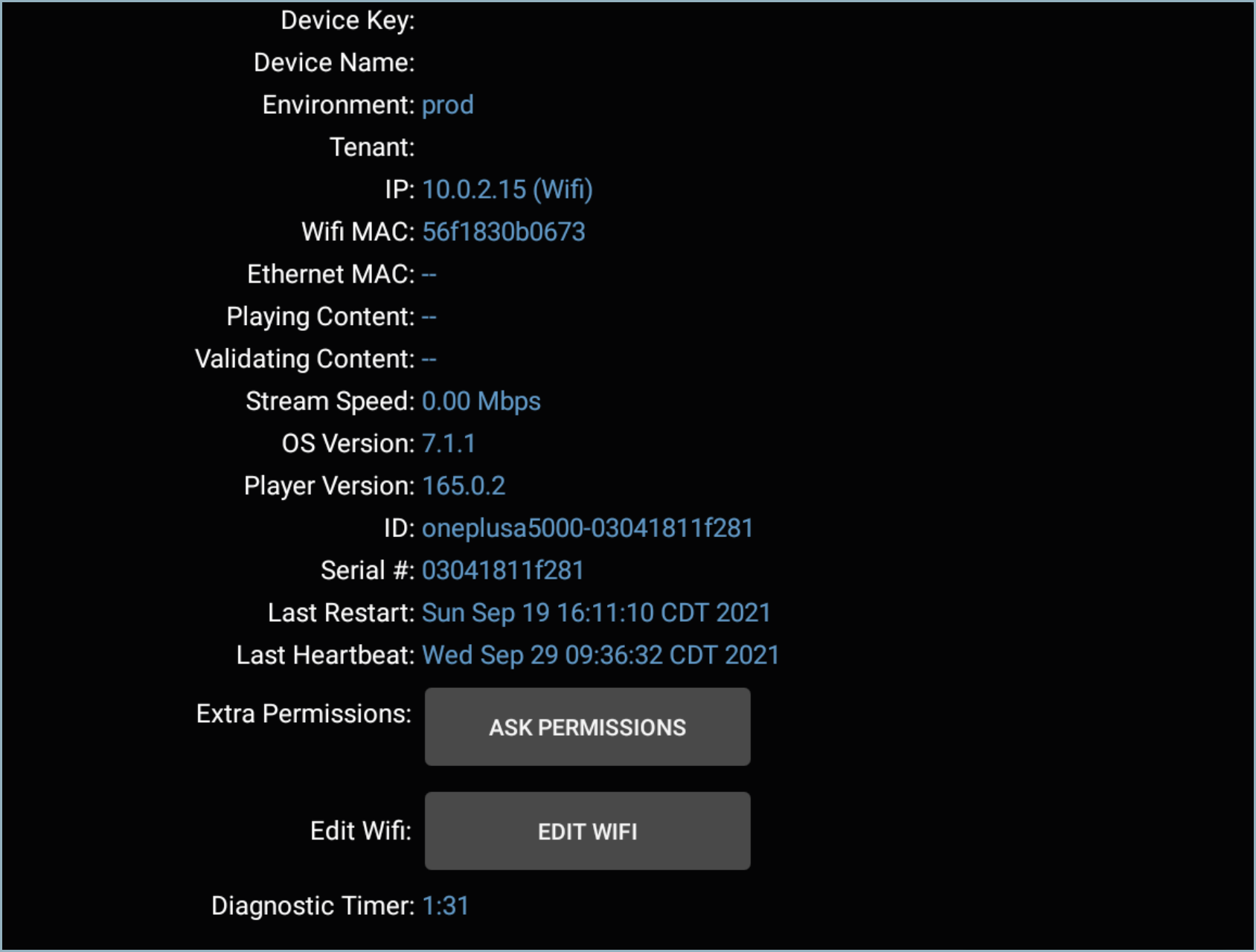 Select Edit Wifi to open a new window that lists your available networks.
Select your network to connect to it.
Once you have successfully connected to the internet, you should see a green check mark next to the Network Connected.